Teleradiology Reporting
Through Expert Eyes
We Have Solved The Hard Equation
Top Quality Reports + Affordable Cost + Fast TAT = Expert-i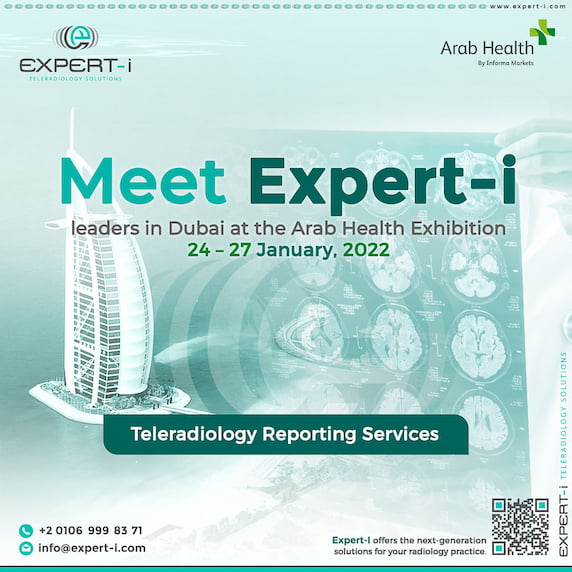 Meet Us At
Arab Health Exhibition 2022
24 – 27 January


Expert-i is a leading teleradiology reporting services provider in the Middle East & Africa since 2016, with a robust team of radiology consultants and experts of 15+ years of experience can fulfill all your radiology department/imaging center needs with tailored solutions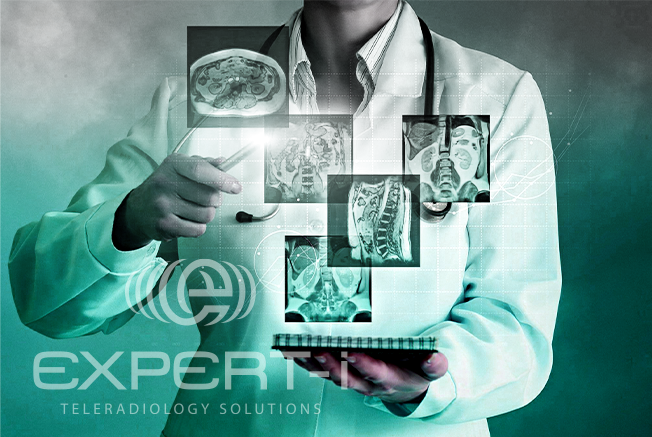 3 Simple Steps to Get Your Reports
Use your Dicom modalities to scan a wide range of studies X-ray, CT, MRI, …etc.
Easily upload medical images to our cloud portal, our experts are ready to read.
Instant notification with reporting completion and easy access to reports
With Expert-i you are getting a peer-reviewed and verified reports by radiology consultants with 15+ years of experience
No more 9 – 5 limitations or after-hour constraints, No more shortage of radiologists, Expert-i will back you up at any time.
Expert-i has 50+ radiology experts in almost all subspecialties who are ready to give you a second opinion in complicated cases
Expert-i empowers your facility to deliver medical imaging reports to patients and referring physicians faster than ever to improve patient care.
You don't have to employ a full-time, in-house radiologist anymore, just pay for the performed scans only at an affordable cost.
Better Access to Radiology Experts
With Expert-i you can access the best experiences in radiology working in all subspecialties based on your imaging needs.
Are You Passionate to Join Our Team?
Great, our team is growing, Apply Now to join us as Teleradiologist
Get 10 Reports for FREE
Want to try our services for free? sign up now to get 10 reports in any specialty of your choice
Why Expert-i is your Best Choice of Teleradiology Services?
Check a Sample of Our
Top Quality Reports
© 2023 Expert-i. All Rights Reserved.